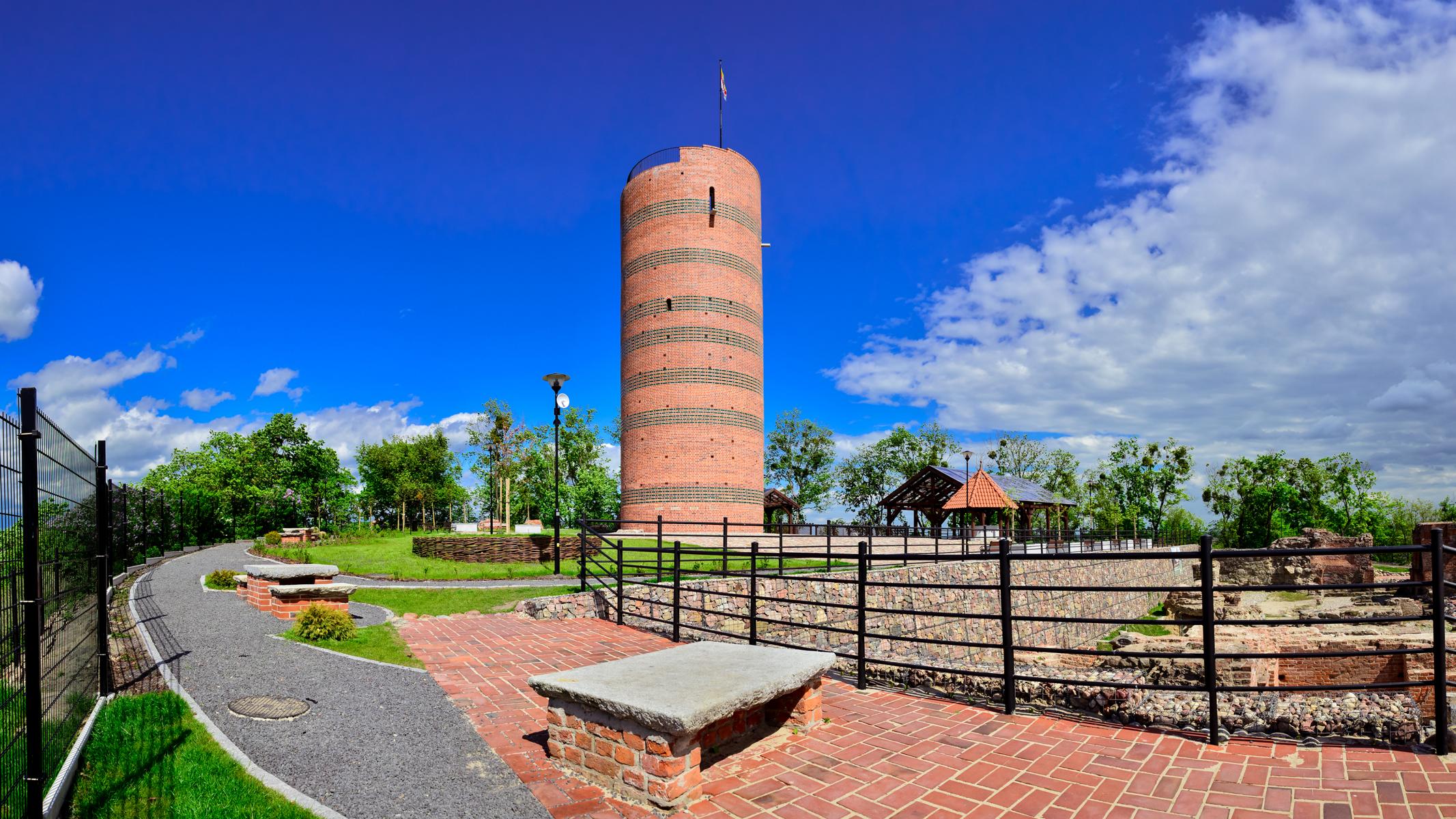 The former Castle of the Teutonic Order was built around 1270–1299 on a high hill above the Vistula River and was considered one of the safest castles of the Order.
It had an irregular ground plan with a free-standing round keep in the courtyard. The representative south wing contained the chapel, the refectory and the chapter house. The east and north wings had utility rooms, including a kitchen, a bakery, a brewery and a hospital. In the west wing were the dormitories of the monks and a toilet – the dansker. In the courtyard there was a 50-meter deep well.
The remains of the castle have now been excavated and the former keep ("Klimek") has been reconstructed as a viewing platform.