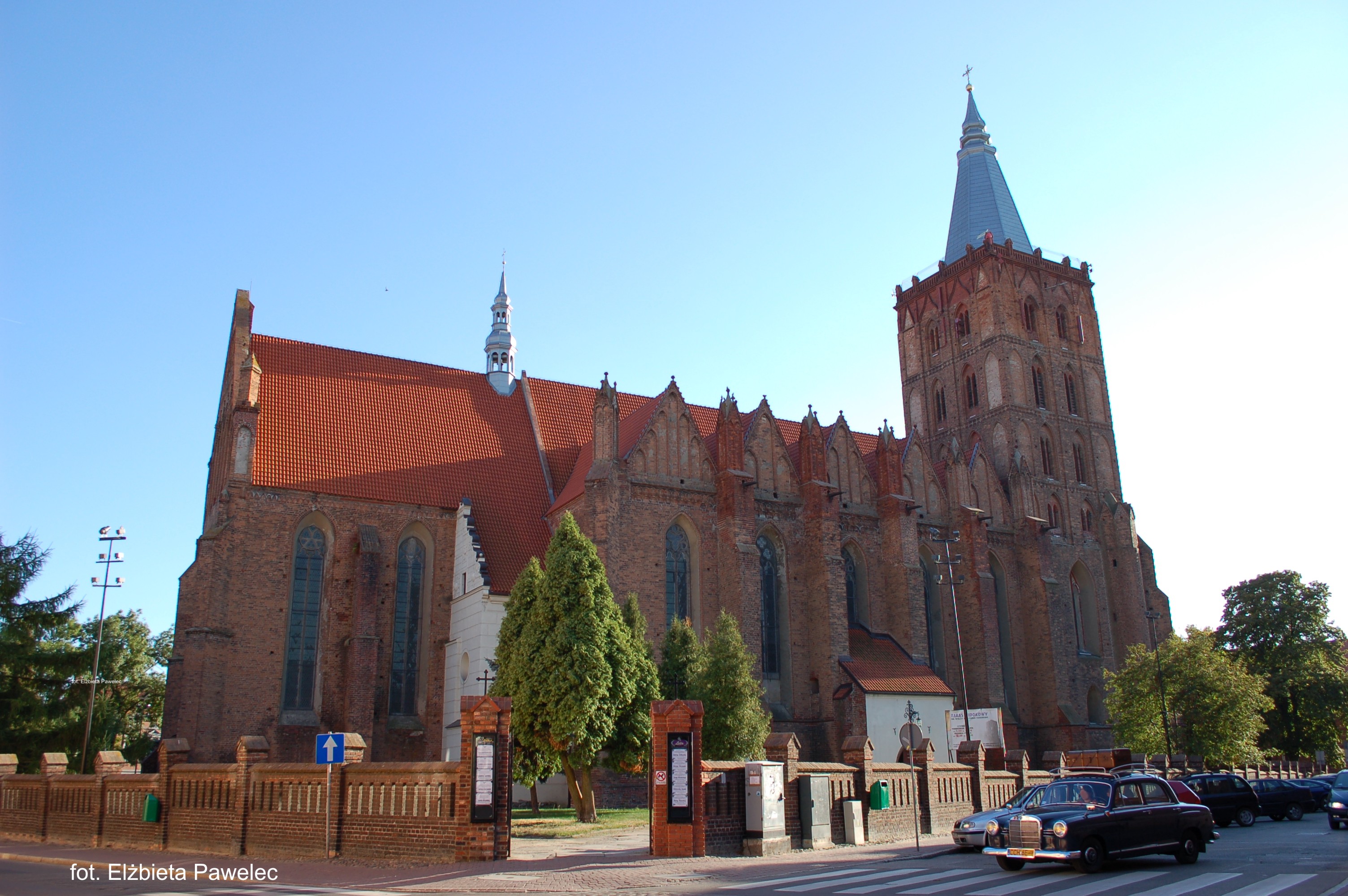 The Assumption of Mary parish church
(polish: Kościół farny pw. Wniebowzięcia NMP)
This church is one of the oldest and largest in Eastern Pomerania. Erected in 1280 -1320, in 1519 raised to the status of a collegiate church, and since 1649 the St. Mary's Sanctuary.
In 1473 the Studium Particulare by the parish church – a high school – was established. It was managed by the Brethren of the Common Life from Zwolle in the Netherlands. The famous astronomer Nicolas Copernicus was one of the students of Chełmno Academy before undertaking studies at the University of Cracow.
The title of a collegiate church between 1519 and 1772 indicates its importance. In the 16th century the church was ruled by the Brethren of the Common Life, a religious community from Zwolle, the Netherlands. In 1676 Bishop Małachowski transferred the management of the church to the Lazarites, dismissed in 1825 by the Prussians.
Built between 1280 and 1320. This brick hall church has a main nave and two side aisles and faces east. Initially, the Parish Church was to be complemented with two towers.
Gothic, three-nave hall church with two towers of different height. Interior design: Gothic polychrome, sculptures depicting 11 apostles, the tombstone of Lambert Longus dating back to 1319, the sculptured deer's head and an organ dating to the 17th c.; baroque and rococo altars; two chapels: of the Sorrowful Mother of God of Chelmno (north) and of Corpus Christi (south).
The relic of St. Valentine, the patron saint of lovers, attract of visitors from all over the world.
Worthwile visiting is the church tower (60 m)- the highest viewpoint of the Town.
Text:
Elżbieta Pawelec, The Town Office of Chełmno